Franz Bardon: The Golden Book of Wisdom - SIGNED BY EDITOR
€

41.00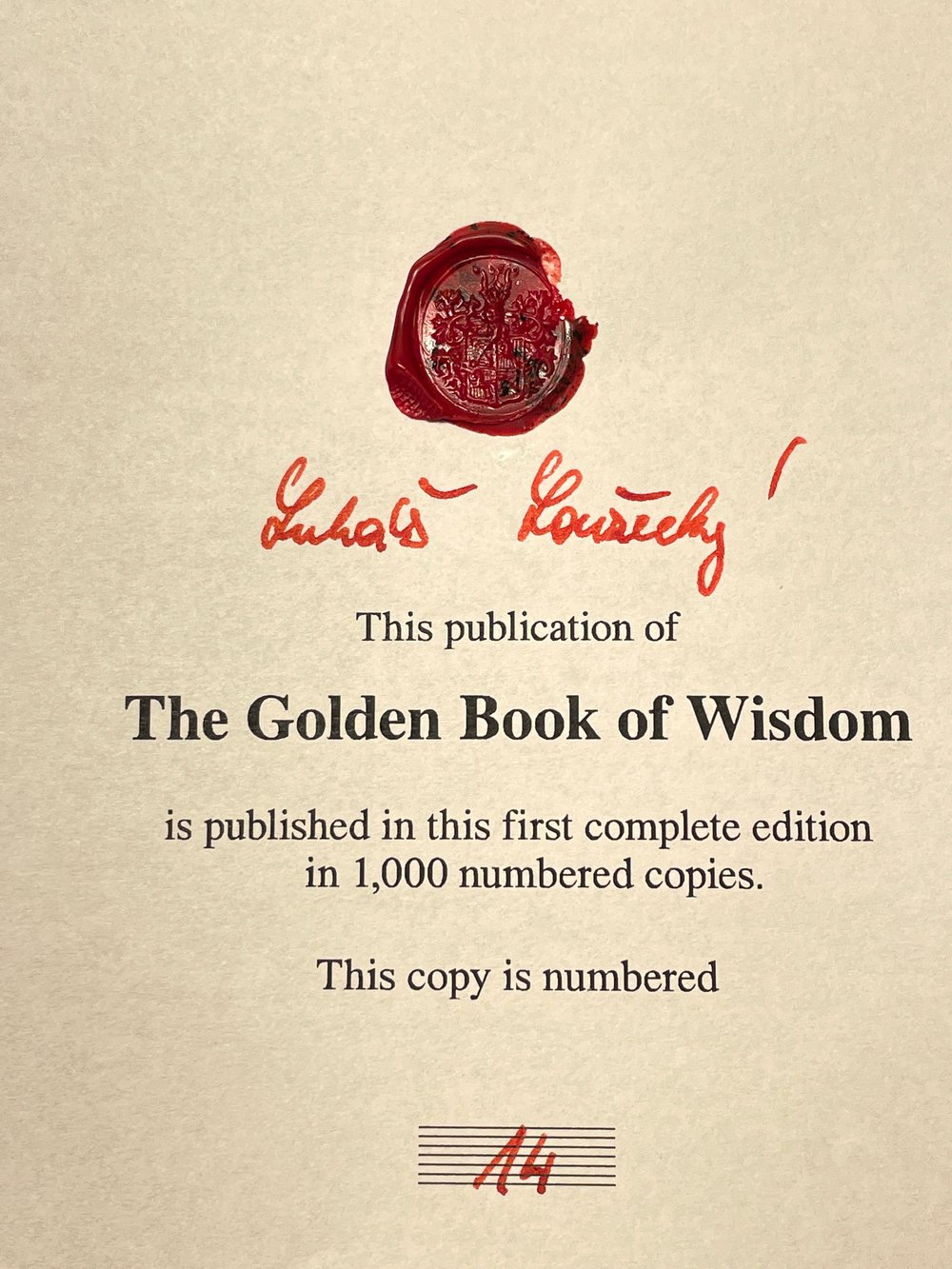 NUMBERED COPY WITH PERSONAL WAX SEAL AND SIGNATURE OF THE EDITOR. - FOR COLLECTORS. A LIGHT TOUCH OF LUXURY. :-)
THE BOOK WAS PUBLISHED ON 17 FEBRUARY 2022
IN STOCK 12/2022.
Year published: 2022 by Vodnar
Language: English
142 pages, hardback
First edition, limited and numbered.
Circulation 1000 copies.
We are very excited to be able to offer English readers for the first time the definitive text of the long lost "The Golden Book of Wisdom". This final work of Franz Bardon has originally survived in the form of an Czech typescript that was in the possession of Bardon's personal students. It has been identified through careful comparison of the surviving manuscripts and, thanks to the permission of the author's son, prepared for a Czech and now finally an English edition.
"The Golden Book of Wisdom" is published as a LIMITED EDITION OF 1000 HAND NUMBERED COPIES, in a red bio-leather with gold embossing. The book has 142 pages.
The book also includes the original color painting choosed for the book by Franz Bardon himself, which was missing for many decades.
We consider it an honour to be able to symbolically print this first English edition in the author's home country, the Czech Republic.
The book was translated by Czech hermeticists Astrid Haszprunarová and Matthew Blankenburg, edited by Lukáš Loužecký.
Book design by Michal Jan Stránský.
The book contains a preface which explains the manner in which the work was preserved and the reasons that prevented its publication in earlier years.
We sell this book at a wholesale price.
NOTE: If you have a problem ordering via PayPal, please write me your order by e-mail [email protected] and we will find another solution together.
Share